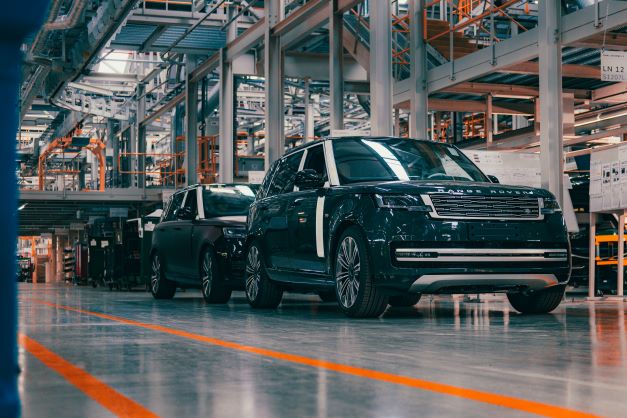 Jaguar Land Rover Automotive said fourth quarter fiscal 2022/3 revenues was up 49% year on year to GBP7.1bn.
Profit before tax and exceptional items was GBP368m, up GBP9m a year ago with EBIT margin of 6.5% up from 2%.
"The higher profitability reflects increased wholesale volumes with favourable mix, pricing and foreign exchange revaluation offset partially by higher inflation and supplier claims largely related to volume constraints in the year." JLR said in a statement.
Profit after tax was GBP259m, up from a loss of GBP102m.
For the full year "profit" before tax and GBP161m of favourable exceptional items was a loss of GBP64m, but GBP348m better than a year ago. The after tax loss was GBP60million, GBP762m better than a year ago. Full year revenue was up 25% to GBP22.8bn as chip supply improved further.
"The improved results in the quarter reflect a significant improvement in volumes as chip constraints have continued to ease," JLR added.
Wholesale volume for the fourth quarter rose 24% to 94,649 units (excluding the Chery Jaguar Land Rover China joint venture). Full year wholesales rose 9% to 321,362 units.
"We expect the gradual improvements in chip supply to continue during the next fiscal year. While supply challenges and macro risks remain, we are targeting to grow wholesales through the year and achieve EBIT margins of over 6% in FY24." JLR said.