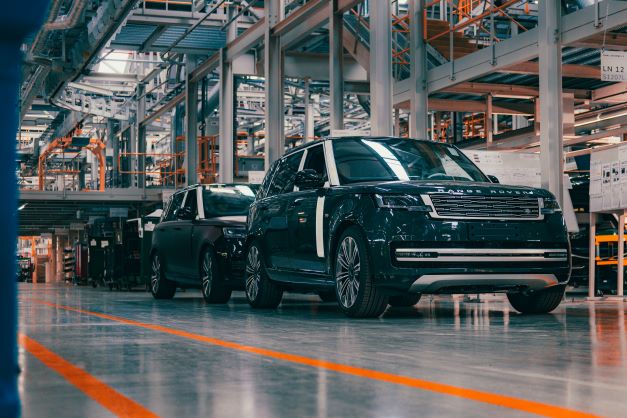 Jaguar Land Rover said it achieved positive free cash flow and profitability in fiscal Q3 as semiconductor supply challenges eased in the quarter.
Revenue was up 28% year on year to GBP6bn reflecting strong model mix and pricing as the production ramp up of the new Range Rover and SPORT continued with 27,456 units wholesaled in the quarter, up from 13,537 in Q2.
Profit before tax in the quarter was GBP265m, up from a loss of GBP9m a year ago with a positive EBIT margin of 3.7%, up from 1.4% in Q3 FY22.
The higher profitability reflected increased wholesale volume with favourable mix, pricing and foreign exchange offset partially by higher inflation and supplier claims largely related to constrained volume.
Profit after tax in the quarter was GBP261m, up from a loss of GBP67m in Q3 FY22.
Free cash flow was GBP490m in Q3 FY22, up from GBP164m in Q3 FY22.
Wholesale volume was 79,591 units in the period (excluding the Chery Jaguar Land Rover China joint venture), up 15% year on year.
Wholesales in China during the quarter were impacted by lockdowns leading to dealer closures followed by high rates of staff absence as Covid-19 restrictions were relaxed. The situation was expected to recover in the fourth quarter with dealers open and staff absence closer to normal levels in January.
"Although there continue to be supply chain and other macro risks, our guidance for the full year remains unchanged. Positive profits and free cash flow in Q4 FY23 on wholesales of 80,000 or more are expected to achieve breakeven cashflow and a positive EBIT margin for the full year," JLR said in a statement.