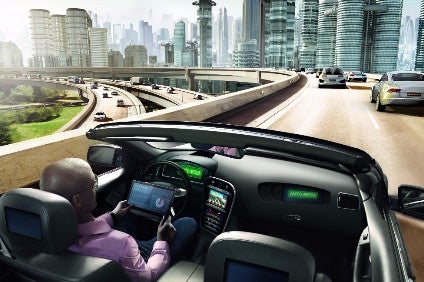 Jidu Auto , a joint venture between Chinese tech giant Baidu and Geely Holding Group, said it planned to launch its first mass produced, highly automated electric vehicle (EV) later this year, with the first sales outlet scheduled to be opened in the fourth quarter.
CEO Xia Yiping said the production model shares 90% of its content with the Robo-01 concept car and would be equipped with a Level-4 autonomous driving system developed by Baidu which does not require human intervention.
Xia added the robocar would have high level voice interaction capability and would also be capable of self learning and self improvement based on user behaviour.
The robocars would be built in Ningbo in Zhejiang province, Geely's main production headquarters. Jidu plans to build its own sales, delivery and after sales service network across China.
Xia said the Jidu robocar "aims to meet user needs for intelligent travel, in car intelligent assistance and an intelligent cabin in the new era. The ultimate goal is to realise a fully driverless transportation experience".
Robin Li, co-founder and CEO of Baidu, said the car would be targeted at the "family" car segment and priced at over CNY200,000 (US$30,000). He said the company would start taking orders in the second half of the year with deliveries expected to begin in 2023.
The final design of a second mass production robocar will be unveiled at this year's Guangzhou Auto Show in November.