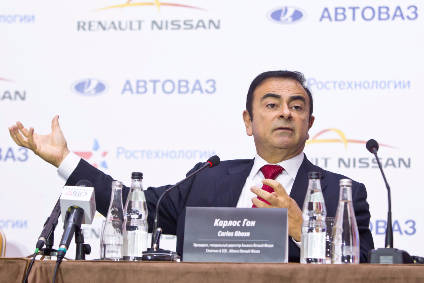 UPDATES: Carlos Ghosn arrested, to be fired from Nissan board
Nissan to remove Ghosn from post following 'misconduct' investigation
Media reports in Japan say that Tokyo prosecutors are questioning Nissan chairman Carlos Ghosn over suspected under-reporting of his corporate salary by several hundreds of millions of yen.
The Asahi Shimbun newspaper reported that investigators with the Tokyo District Public Prosecutors Office were looking at possible violations of the Financial Instruments and Exchange Law that relate to false entries on corporate financial statements.
The report said that prosecutors were prepared to arrest Ghosn, 64, after further questioning. However, sources were anonymous and there has been no confirmation from Nissan of Ghosn's arrest.
Under reporting of income may have led to under paying taxes. Reports also say that Ghosn had agreed to voluntarily speak to prosecutors.
Carlos Ghosn joined Renault in 1996 before he assumed the title of chief operating officer for Nissan in 1999. Ghosn became president of Nissan in June 2000 and chairman in April 2017. He is also chairman and CEO at Renault and oversees the alliance involving Nissan, Renault and Mitsubishi.