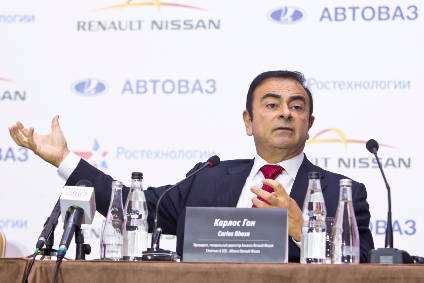 In a surprise development, a Japanese court has granted bail for the former chairman of Nissan, Carlos Ghosn.
Ghosn has been held in detention in Tokyo since November and faces charges related to financial misconduct. Reports say that prosecutors will appeal the decision and also that tight bail conditions have been imposed to counter 'flight risk' or interference with witnesses. Ghosn must submit to video monitoring and also stay in Japan.
Ghosn will only be released if the prosecutors' appeal of the bail decision is rejected.
Reuters reports that judges at the Tokyo District Court accepted Ghosn's defence lawyers' assurances that Ghosn would submit to extensive surveillance and set his bail at 1bn yen (US$9m). It is a victory for his new legal team on his third bail request.
If convicted – at a complex trial that is still months away – Ghosn could face as much as ten years in jail. Ghosn has denied wrongdoing. Ghosn has alleged that the charges are the result of a plot against him by Nissan executives opposed to a plan to deepen the Japanese company's integration with alliance partner Renault.
In the Japanese legal system it is unusual for a defendant who rejects the charges to be granted bail.