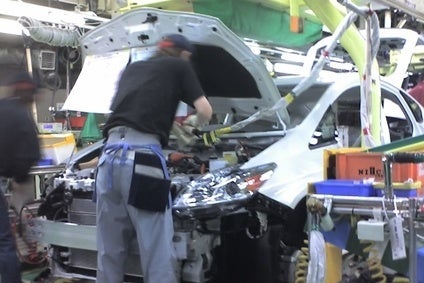 Toyota will stop building the Prius hybrid in China and switch to domestic production as part of efforts to raise efficiency, according to a Nikkei news agency report.
The report said the company plans to make the shift when it releases the next-generation Prius, which will initially go on sale in Japan this December.
Toyota has manufactured Priuses in Changchun, Jilin Province, since 2005 via a joint venture with local auto giant FAW Group. However, sales in Japan have been slugggish.
Nikkei said Toyota decided to consolidate Prius production into two Aichi Prefecture plants for export worldwide.
In China, Toyota is developing core components for a hybrid Corolla that will be launched later this year, the report added.