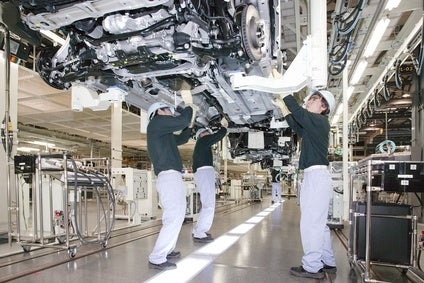 Toyota said it had cancelled the day shift at three of its factories in north-eastern Japan due to heavy rains that, earlier on 11 September, burst the banks of a river in the city of Osaki, in Miyagi prefecture.
There has been no damage at the facilities – two in Miyagi and one in neighbouring Iwate prefecture – which are run by subsidiary Toyota Motor East Japan, a company spokeswoman told Reuters.
Toyota was to decide whether it would resume operations for the evening shift by around noon, she added.