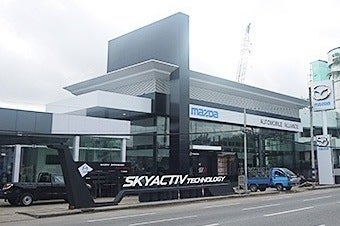 Toyota and Mazda plan to set up a joint committee to determine how the two companies can work closer together, with the ultimate aim of having engineers of both companies working together on the development of new products.
Toyota and Mazda have announced they are establishing a long-term partnership, initially for the joint development of environmental and safety technologies.
The two companies announced earlier this week that they would share engine technologies, with Mazda making available its Skyactive engine technology to Toyota in exchange for Toyota's hybrid technology.
There has been no mention of equity exchanges between the two so far. But Toyota Motor's president Akio Toyoda said he admires Mazda's new wave of products and is excited about the potential of their engineers working together.
Mazda's partnership with Ford has been unfolding in recent years, with the US company's stake in Mazda having fallen to 2.1% in 2014, from 33.4% in 2008, and with the two companies now expanding independently from each other.