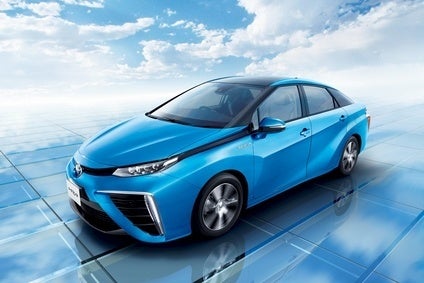 Toyota and Mazda are reportedly set to join forces in the area of cleaner and green technologies, with a reciprocal supply agreement for certain technologies.
The move is being driven by tighter environmental regulations around the world and the high costs involved in developing new technologies such as hydrogen fuel-cell cars.
According to Japanese media reports, the two companies will soon announce a preliminary agreement that would see Toyota supplying fuel-cell and plug-in hybrid systems to Mazda. In exchange, Mazda would make available its SkyActiv engine technology to Toyota.
Other potential areas of co-operation between the two companies include commercial vehicle sourcing and joint component sourcing.
A Nikkei report said the two companies intended to reach an agreement on the partnership soon.
Toyota is a leader in hydrogen fuel cell technology and is rolling out its Mirai fuel-cell car in selected markets this year (it went on sale in Japan in December).