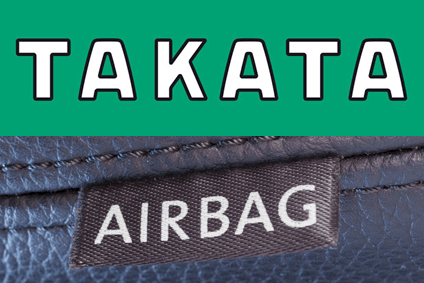 Takata is forecasting a full-year loss of US$245m as it deals with the fall-out from faulty airbag inflators, which has seen millions of vehicles recalled.
Numerous automakers have instigated recalls, with the National Highway Traffic Safety Administration (NHTSA) noting BMW, Chrysler, Ford, Honda, Mazda, Nissan and Toyota, had indicated they would conduct limited regional recalls to address a possible safety defect involving Takata brand air bag inflators.
"[The] action is influenced by a[n] NHTSA investigation into six reports of air bag inflator ruptures, all of which occurred in Florida and Puerto Rico," said an NHTSA statement.
"Based on the limited data available at this time, NHTSA supports efforts by automakers to address the immediate risk in areas that have consistently hot, humid conditions over extended periods of time."
"Consumers impacted by the recalls should have their vehicles serviced promptly once they receive notification from their vehicle manufacturer. NHTSA remains in close communication with the supplier and automakers to gather additional data and will take appropriate action based on our findings."
For its part, Takata said it took the matter "very seriously" and is: "Implementing initiatives throughout the organisation to further strengthen quality control and prevent the recurrence of problems.
"The company will continue to cooperate fully with investigations by MLIT [Ministry of Land, Infrastructure, Transport and Tourism] and customers and is currently engaged in product replacement and other response measures."