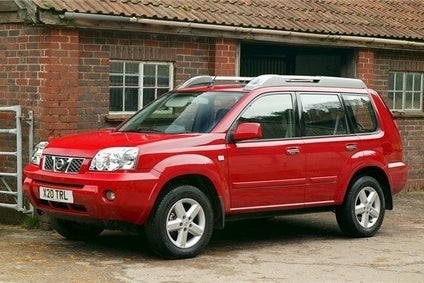 Nissan Motor has revealed a Takata air bag in an SUV had deployed with too much force and caused a fire in a light crash in Japan, the automaker's first such case in the country.
The automaker and several rivals – notably Honda – have recalled millions of cars globally because of a defect that can cause Takata inflators to explode as they deploy the airbag, spraying shrapnel at vehicle occupants. Regulators have been unable to determine the cause but have linked the defect to eight deaths.
The latest case involved the passenger-side inflator in an X-Trail made in August 2001 and recalled in April 2013, a Nissan spokesman told Reuters.
Takata said the inflator was made in Moses Lake, Washington. A spokeswoman told Reuters the supplier had received a report on the case from Nissan and was investigating.
Nissan's spokesman told the news agency the (right hand drive) car, carrying only the driver, was hit on the driver's side. The inflator on the passenger side exploded, smashing the passenger side window and sending high temperature fragments into the dashboard, causing a fire.
The driver's left cheek was lightly burned though it was unclear if the injury was caused by the inflator exploding, the spokesman said.
The report said the case was Nissan's first known abnormal deployment of a Takata inflator in Japan and the fifth confirmed case in the country across automakers. Nissan said there had been nine similar cases involving its cars in the US.
According to Reuters, Nissan has globally recalled 4.4m cars with Takata inflators. Of those, it recalled 813,000 in Japan and has so far serviced 85%. In the latest case, the recall notice did not reach the driver, the Nissan spokesman said.
The automaker last month expanded globally a recall in North America involving passenger side airbags.
Honda has just announced it is recalling yet another 4.5m cars worldwide to replace Takata air bag inflators. Of those, 1.63m are in Japan alone.