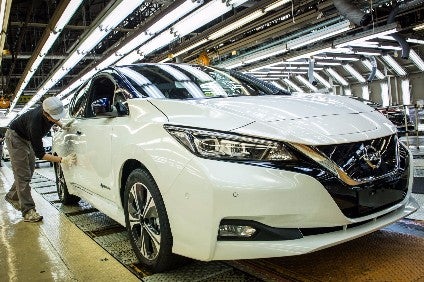 Japan's new vehicle market continued to plunge in October 2021, by over 31% to 279,341 units from 406,851 units a year earlier, according to registration data released by the Japan Automobile Manufacturers Association.
Sales last month continued to be severely impacted by the ongoing global shortage of semiconductors which has forced major vehicle manufacturers in the country to announce huge production cuts in recent months. Last month's decline followed a 32% year on year drop in September.
Cumulative sales were down 1.3% at 3,759,443 units in the first 10 months of 2021, from 3,807,118 units in the same period of last year, with a strong first half recovery offset by declining sales since July. Passenger car sales declined by 1.7% to 3,103,892 units in this period while truck sales were still up by 1.3% at 649,552 units.
The bus and coach market continued to struggle with reduced demand for travel due to the pandemic with sales plunging by 27% to 5,999 units year to date after a 31% decline in the whole of 2020.
Toyota was one of the domestic manufacturers worst affected by the chip shortage in the last few months, with 10-month sales up by just 0.3% at 1,202,194 units while Suzuki saw sales fall by 1.8% to 513,372 units; Daihatsu 474,272 (+3%); Honda 488,450 (-6.4%); Nissan 391,077 (-0.2%); and Mazda 132,420 (-12.5%).
Sales of imported brands have outperformed so far this year with registrations rising by 6.2% to 217,887 units.