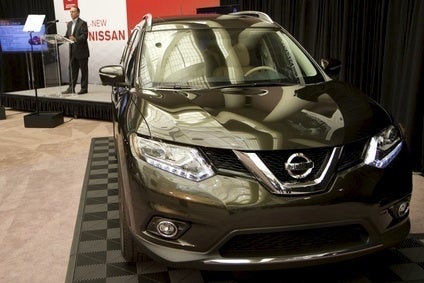 Nissan Motor plans to continue to increase production in Japan to take advantage of the extremely favourable yen:dollar exchange rate.
Speaking at an event hosted by the Japan Chamber of Commerce and Industry, the company's CEO Carlos Ghosn said the recent yen weakness, currently at JPY124 – US$1, has made Japanese production very competitive.
He said the company plans to steadily increase production and exports at its Japanese facilities over the next two years. It will begin exporting the Rogue SUV to North America to help meet strong demand.
Ghosn added that Japanese exports can be competitive with an exchange rate at anything over JPY100 – US$1.