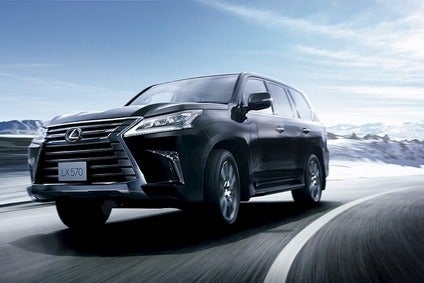 Toyota will start sales of its Lexus LX570 premium SUV in Japan from 14 September.
The LX was first launched in 1996 in North America as the brand's first SUV. Since then, sales have grown there while also expanding primarily to the Middle East and Russia. The latest model will be sold in Japan with three rows of seats. The monthly target is just 50 units.
The SUV has a 5.7 litre V8 engine and will be the first Japanese market Lexus to get the marque's Safety System + package which combines millimetre wave radar with a camera.
Lexus was launched in the US in 1989 but Japan market sales did not begin until 2005. Before then, its domestic models were rebranded – the LS sedan as the Toyota Celsior, for example.