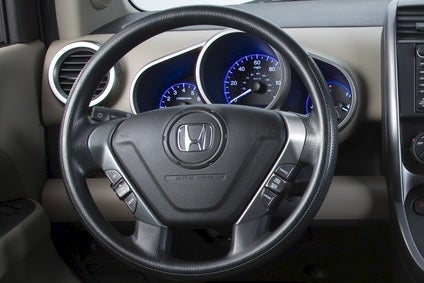 Honda Motor is recalling yet another 4.5m cars worldwide to replace Takata air bag inflators.
Of those, 1.63m are in Japan alone, the automaker told the Reuters news agency.
Regulators so far have linked eight deaths to the inflators, all in Honda cars.
North America is not included in this latest recall, a Honda spokesman told Reuters.
The automaker independently collected about 1,000 Takata air bag inflators from Honda cars not covered in previous recalls for investigative purposes which Takata then analysed, the spokesman said.
Honda, based on its own analysis of Takata's data, found a variance in the density of gas-producing chemicals in inflators may lead to abnormal deployment of air bags in the future and issued the new recall, according to the spokesman.
On Monday, at his first news conference, new CEO Takahiro Hachigo said Honda had set aside enough this year to cover the cost of recalling over 2m cars with potentially faulty Takata air bag parts but would not provide financial aid to the supplier.
"We have money budgeted for quality related costs, as we did last year, and we think we can respond within this allocated amount," Hachigo told Reuters in Tokyo.
Earlier on Thursday, Hachigo reiterated to Reuters that, while the automaker would continue to investigate the issue with Takata, and work as a business partner with the supplier, it had no plans to provide financial aid to Takata.