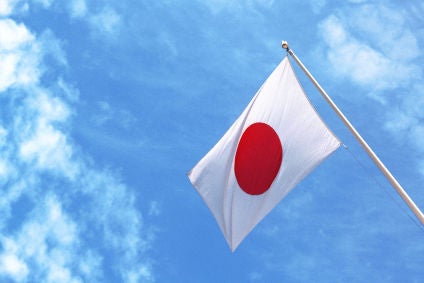 Japan's automotive manufacturing association (JAMA) says it is confident robust measures put in place following the catastrophic earthquake in 2011 will see it cope with future seismic shocks in the country.
Earthquakes are not uncommon in Japan – there was another one last April for example – but the severity of the 2011 incident saw the supply chain and automakers establish a more formal procedure to deal with the fallout should it reoccur.
"The earthquake last April, there was a lesson in the supply chain," JAMA (Japan Automobile Manufacturers Association) secretary-general Yoshihiro Yano told just-auto on the sidelines of the JAMA-CLEPA Business Summit in Venice last week. "The automakers went to the suppliers and they support it – the Business Continuity Plan. Japan has many earthquakes – the 11 March [2011] tsunami gave us quite a good lesson.
"It [Business Continuity Plan] is company by company and each company sees a need for such [a] kind of plan. [The] Japanese government encouraged to do that but it is [a] new initiative for manufacturers."
Much discussion during the Summit centred on the potential following the likely conclusion of the Japan-European Union (EU) Free Trade Agreement, possibly as early as the end of this year, but JAMA also points to the importance of securing harmonisation deals between the two blocks.
"European suppliers are quite good in terms of new technologies and also [the] EU working together with regard to the harmonisation for vehicle regulation," added Yano. "It is part by part, component by component. JAMA strongly supports harmonisation of regulation.
"There are 120 regulations and 47 are car-related – Japan has adopted 42 so there are four or five remaining. The Japanese government is working hard to harmonise."
Should the FTA between Tokyo and Brussels see the light of day, Yano estimates harmonisation procedures could be speeded up and welcomed the input of the world's leading economies specifically backing the deal at this year's G7 Summit in Japan.
"Last June at the G7 Summit, Japan and the EU had French/German support [to reach] a conclusion by the end of this year," added Yano. "FTA promotes more harmonisation, for example, autonomous driving."
The importance of Europe to Japanese automakers can be gauged by the JAMA chief's observation Japan purchased EUR15bn (US$16.4bn) of EU-manufactured parts last year.
JAMA was established in 1967 and consists of 14 members.