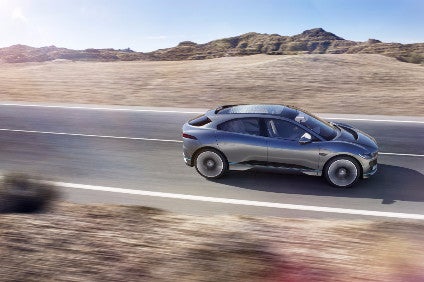 Jaguar Land Rover plans to make future electric vehicles in the UK despite announcing earlier this month that its first EV will be built in Austria.
The carmaker said that Chief executive Ralf Speth told an industry meeting this week that JLR wants to build EVs "in the West Midlands, in the home of our design and engineering".
Speth has previously said it made sense to build electric batteries and cars in its home market if the conditions, including pilot testing and support from science, were right. JLR said it would not comment on when electric cars would be built in Britain or on potential job creation.
The Tata-owned carmaker revealed its i-Pace EV at the Los Angeles Auto Show. The car is slated for production in 2017.
JLR is hoping to take advantage of a government pledge to put battery development and electric vehicles at the heart of its industrial strategy. As part of its Autumn Statement spending review this week, the UK government said it will invest some GBP390m for future transport technology, including driverless cars, renewable fuels and energy efficient transport.
Speth also told the meeting that the UK faces stiff competition from other countries in its drive to become a global leader in electric cars: "The German government wants to be ahead in this. We are in a race. Either we win or we lose."
See also: Jaguar details i-Pace EV