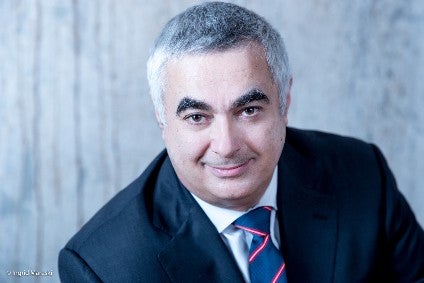 French suppliers association, FIEV president, Jacques Mauge has announced his surprise resignation as well as head of union member, SFEPA after three years at the helm.
At the SFEPA (Syndicat des Fabricants d'Equipements et de Pièces pour Automobiles) meeting, Mauge announced his decision to step down from the FIEV (Fédération des Industries des Equipements pour Véhicules) top job from 31 March next year (2019), triggering an immediate decision to search for his successor.
"To ensure a harmonious transition in managing operations, Jacques Mauge has also resigned from his functions as director general," said a FIEV statement. "Charles Aronica, formerly secretary general, will succeed him in this position.
"Given the departure of Jacques Mauge, the [FIEV] committee considers these measures will allow the continuity of business to the benefit of SFEPA and FIEV members as well as the industry. FIEV groups more than 120 businesses which conceive, build and commericliase components, systems and modules destined for world markets.
"SFEPA is the main union member of FIEV [and] confirming to statute, the SFEPA president will equally assume the presidency of FIEV."
Mauge, started his career at Philips Electronics in France before becoming general manager of Philips Technologies Europe in 1992. In 1998 he joined Valeo as deputy group VP in charge of the Security Systems branch. He was then promoted to Group VP for Valeo Service, a position he held until moving to Faurecia.
In 2003 he was appointed deputy executive VP of Faurecia Exhaust Products. From 2006 he joined the group's executive committee, in charge of Customer Development, before becoming president of Faurecia Automotive Exteriors in 2008. He then acted as chairman and CEO of Faurecia North America from 2013 to 2015.
FIEV in Paris was not immediately available for comment.