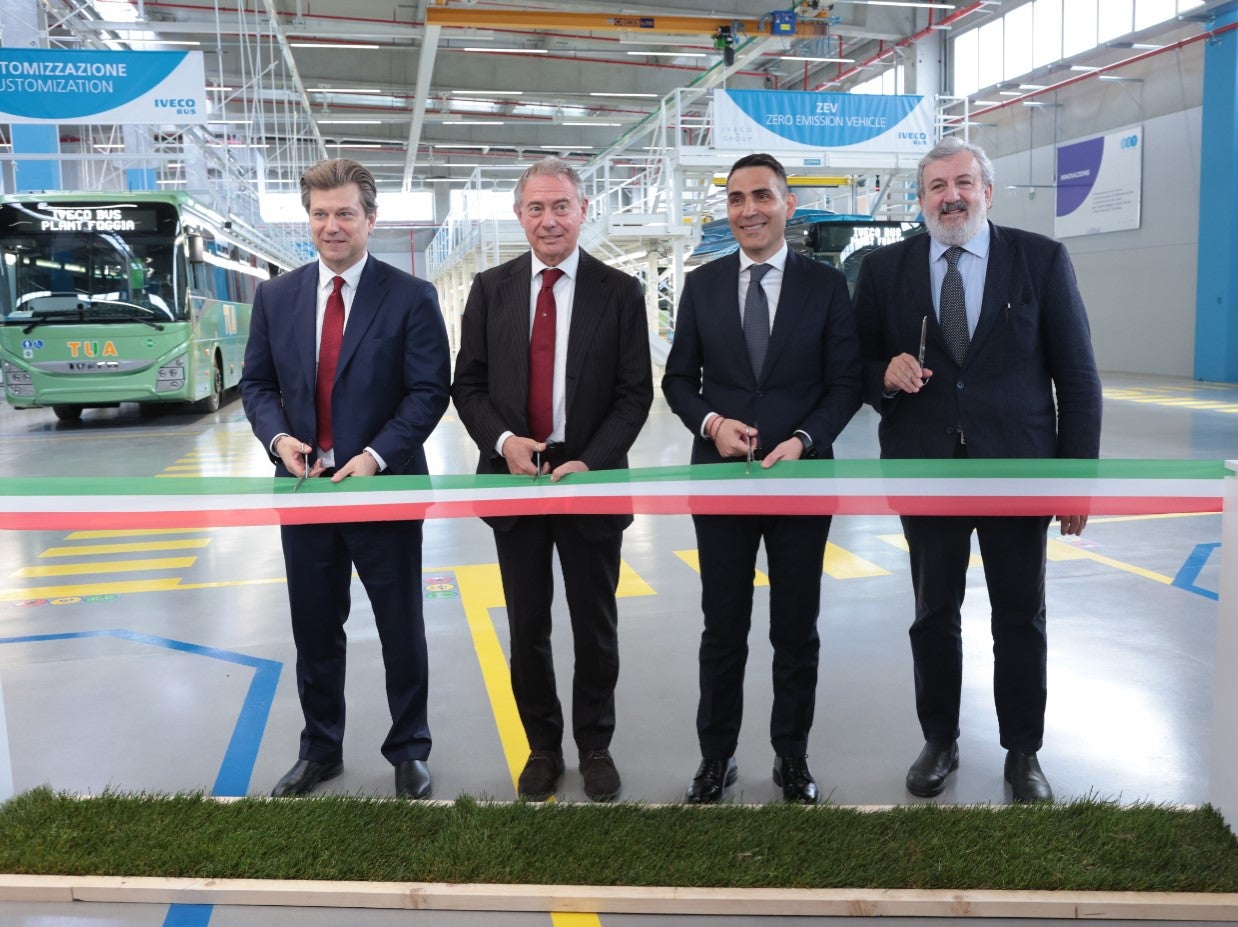 Iveco Bus, the intercity and tourism bus brand of Iveco Group, has inaugurated its new plant in Foggia, southern Italy.
The plant is Iveco Group's second plant in the city, making it one of the largest manufacturers in the region. It comes less than a year after Iveco Bus announced its intention to return to Italy to produce buses.
Iveco invested approximately €40m into the project, which will be partially offset by funds from the country's National Recovery and Resilience Plan, a package of reforms and investments made accessible by the European Union's Recovery and Resilience Facility.
The new facility emits zero net CO2 emissions with all of its energy coming from renewable sources, including a large number of solar panels. It is expected to employ 100 workers, with production output forecast as 1,000 buses per year.
The Iveco buses will run on zero-emission propulsion (battery and hydrogen electric) and low emission propulsion (traditional fuels and biofuels).
Iveco stopped manufacturing buses in Italy in 2011, when it was part of Fiat International which merged with Italian-American company CNH Industrial in 2013. Iveco demerged from Fiat International in January 2022.
Iveco CEO Gerrit Marx said: "The new Iveco Bus plant in Foggia represents an important investment for Iveco Group, which is fully in line with our strategy to maintain and strengthen our presence in Italy at centres of excellence like our historic engine plant in Foggia.
"It is therefore with pride and pleasure that today we concretely mark the return of our bus production to Italy. In this way, we will provide the Italian public transport sector with our most technologically advanced and environmentally sustainable vehicles".