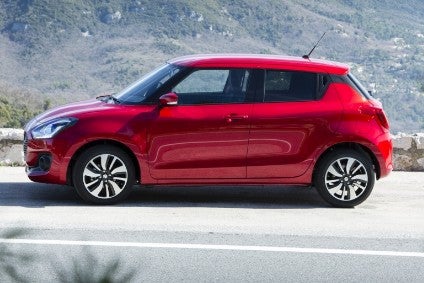 Due to the sudden collapse of sales, the Italian market's leading brand was only 478 vehicles ahead of Volkswagen in March, a month when the overall market plunged to levels not seen since 1959.
Even though it can be argued that such small totals are meaningless, Fiat dropping to a record low 9.9 per cent of the Italian market and Volkswagen take 8.2 per cent reflects a longer trend, in that VW has been gaining on Fiat for quite some time. As is so often the case with FCA brands, Fiat has continued to offer customers aged vehicles in contrast to Volkswagen's far younger alternatives.
In March, Fiat sold 2,794 vehicles, down 91.2 per cent on March 2019, while Volkswagen registrations were 2,316, a plunge of 86.8 per cent. The overall market fell by 85.4 percent to 28,597 passenger vehicles. The previous monthly low, 26,417, was in December 1960 and the lowest total for a March prior to 2020 was in 1959.
There were few stand-out performances by model last month, with the exception of the Tesla Model 3 (358 registrations, +54%) and the Volkswagen T-Cross (448, new), almost every vehicle's sales otherwise dropping by between 70 and 92 per cent.
The Italian government has ordered all vehicle plants to remain closed until at least 13 April, the shutdown having begun on 9 March. FCA has said that if allowed to do so, it is aiming to restart Melfi, Atessa and Mirafiori on 14 April.