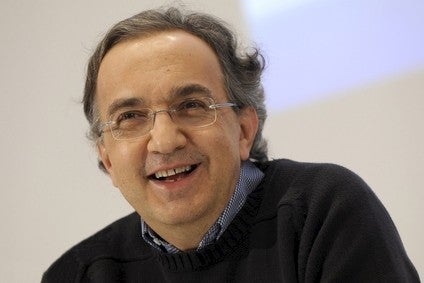 Reuters is reporting that Fiat Chrysler Automobiles (FCA) is considering selling off its parts making subsidiary Magneti Marelli.
The report said the heavily indebted automaker has received interest in Magneti Marelli from potential buyers – investor groups – and is now considering whether to sell or not. The report cited anonymous sources 'familiar with the matter'.
The global automotive supplier sector is awash with M&A speculation and interest as companies position for growth in advanced automotive technologies. ZF recently completed a major deal to acquire TRW and last week saw Magna announce its intention to acquire Getrag.
With supplier company valuations at a high, FCA may feel that now is a good time to sell Magneti Marelli.
Reuters said that, according to its sources, no final decision has been taken on a Magneti Marelli disposal and that it is possible it could be sold whole or in parts. A decision would likely follow the planned flotation of Ferrari, the report added.
Private equity groups may be interested in buying the whole business and then splitting parts of it up, the report said, with a particular interest in the lighting division being turned into a standalone company that would appeal as a potential acquisition to large supplier groups.
Magneti Marelli is a leading supplier of a range of automotive systems and components encompassing a wide variety of sectors and applications, although well over one third of revenue is generated by the company's Automotive Lighting business. This business was jointly owned with Bosch between 1999 and 2001, but has been solely owned by Magneti Marelli since then.