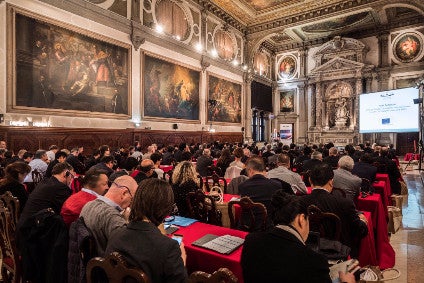 Italy's government is highlighting the importance of the automotive sector to the country's economy as it works with the European Union (EU) to secure a Free Trade Agreement (FTA) with Japan.
European Commission (EC) officials have added their voices to growing optimism an FTA can be concluded with Japan by the end of this year with the automotive sector forming a key plank of Brussels' thinking.
Intense horse-trading has seen an eye-watering 17 rounds of negotiations between Tokyo and Brussels concerning the deal, which addresses issues such as trade in goods, services and business barriers, but also investment and public procurement.
"The automotive industry is one of the backbones of the Italian economy," said Italian Secretary of State for International Trade, Ivan Scalfarotto at the recent JAMA-CLEPA Business Summit in Venice. "Historically, the automotive industry employs a lot of people – more than 1.2m – in Italy and it is part of our GDP – our trade surplus is going beyond EUR1bn (US$1.07bn).
"Keeping in mind we are actively working with Japan to sign an FTA which will enhance the chances of exchanging goods and products, ideas and information between Europe and Japan. Since this Italian government has been in office, almost everything we have done, the ambitious plan of reforms, has targeted making Italy a much friendlier environment for international investment.
"To make sure we become much more effective, so we can fix the many complex challenges complex times present us with. There have been other reforms, for example, labour market reform but keeping social rights of employees at a very high standard."
The Secretary of State emphasised the importance of training to the Italian government and particularly highlighted the need to multiply the number of engineers and attract those at school to industry.
Japan is the European Union's (EU) second largest trading partner in Asia after China, while together both blocks account for more than a third of the world's GDP.
Addressing the Venice Business Summit, Italian automotive association president, Aurelio Nervo also underlined his support for the Japan-EU FTA, noting domestic auto component exports rose 3.3% last year, with Japan the number one destination for Italian component makers.
"Italian suppliers also provide key components for Japanese OEMs to operate in Europe and USA," said Nervo. "The component sector in Italy is a very wide industry.
"This sector represents EUR40bn (US$44bn) – [it is] interesting to see half is exported."