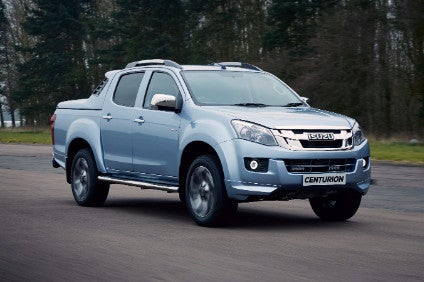 Isuzu is to build Mazda's next generation pickup truck on an OEM basis, ending a collaboration with Ford that dates back to the late 1970s.
In a statement, Mazda Motor Corporation and Isuzu Motors said they'd reached a basic agreement on next-generation pick-up truck collaboration, "allowing Isuzu to enhance its product competiveness and Mazda to strengthen its product line-up and maintain own-brand market coverage".
Isuzu will produce next-generation pick-up trucks for Mazda, based on Isuzu's pick-up truck model.
Isuzu has previously supplied its Elf truck on an OEM basis for Mazda to rebadge as the Titan in Japan.
"This agreement reinforces the continuous long-term relationship between Mazda and Isuzu," the statement said.
The trucks will be sold in all markets except North America.
In the late 1970s, Mazda began supplying its B-series pickup to Ford on an OEM basis and the rebadged model was sold in North America and elsewhere as the Courier.
More recently, Ford Ranger and Mazda BT-50 versions of the same basic Ford T6 platform pickup design have been produced mainly in Thailand with additional assembly in Argentina and South Africa. Isuzu also has a truck factory in Thailand.