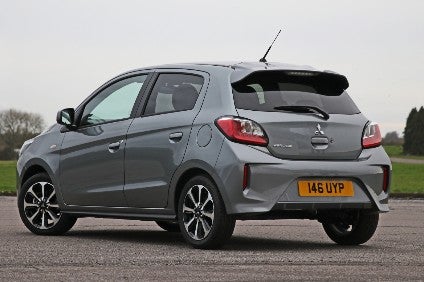 Mitsubishi Motors is considering a plan to source a model from its alliance partner Renault to sell in Europe, according to reports in Japan citing an unnamed executive close to the matter.
It remained unclear which models and plants were being considered but such a decision would mark a reversal from the company's announcement last year it would pull back from Europe.
The source suggested the plan could be finalised as soon as this Thursday (25 February) which could see the Japanese automaker maintain a stronger presence in Europe than had previously been envisaged.
A separate report by the UK's Financial Times on Tuesday also suggested a product sourcing deal was being negotiated this week by the two automakers.
Such a deal would also help make better use of the significant overcapacity currently available in Europe among MMC's alliance partners Renault and Nissan.
Mitsubishi Motors unveiled a restructuring plan last year called 'Small Is Beautiful' which was to result in the company refocusing on its core markets in Japan and south-east Asia while also freezing new product launches and cutting fixed costs by 20% in Europe.
The automaker had struggled to gain a significant foothold in Europe for decades, with its market share at less than 1%. In 2012 it sold its only car plant in Europe, Netherlands Car (aka Nedcar), to local bus maker VDL Groep.
The plant, initially a DAF car plant which later built shared Volvo, Smart and Mitsubishi models, is now a contract assembler for BMW's Mini brand.