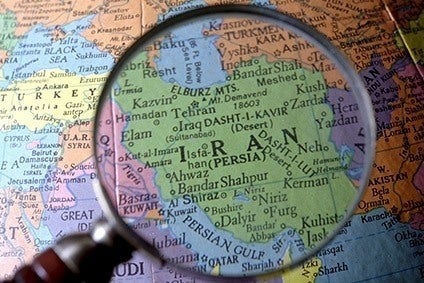 Iran's component producer association says joint ventures will form a key plank of its plan to re-establish ties with western companies.
Tehran is looking to come in from the cold after decades of being shunned by western powers keen to dissuade it from any chance of developing nuclear weapons.
Capitals from London to Paris and Washington to Brussels imposed harsh economic sanctions on Iran as a jittery west refused to believe Tehran's assertion it was researching power for peaceful energy needs but the recent agreement in Vienna between both sides could see a rapid thaw in relations.
The deal, thrashed out by the P5+1 negotiation group: UK, France, Russia, US, China plus the non-permanent Security Council member, Germany, and Iran, must now pass a painfully exhaustive line by line analysis by the American congress, although President Barack Obama has dropped heavy hints he may use his ultimate executive power of veto to railroad the agreement through.
Iranian suppliers have had to make do and mend in terms of component production for domestic giants, IKCO and Saipa but, despite maintaining they have enough 'hardware', are nonetheless keen to tap into western 'software' skills which will add the necessary level of sophistication.
"For Iranian parts producers, [a] key point is working in joint ventures," Iranian Auto Parts Manufacturing Association (IAPMA) general secretary, Sasan Ghorbani told just-auto from Tehran. "We are looking for the right partners to come here and work here.
"Because of that, I think for entering the Iranian market, investment, if that [happens], it will have a very nice and acceptable situation."
There is a tidal wave of optimism currently sweeping Iranian suppliers and automakers as manufacturing in the country eyes the giddy prospect of normalising business relations after decades of isolation.
However, IKCO cautions against any notion sanctions can be swept away imminently, pointing to a six month timescale for the necessary legislation to be enacted, particularly in the US, which will allow standard business practices to be adopted.
"We are waiting for the end of the year – I think at the beginning of the next Iranian year there will be the impact and consequences of the negotiations," IKCO export deputy CEO, Ali Elmi, told just-auto from Iran.
"This might take at least six months [for] sanctions to be finally lifted and negotiations with the foreigners come to a final conclusion."