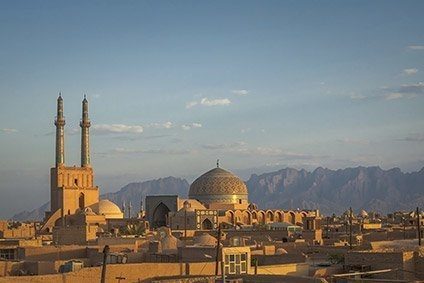 Iran Khodro says the country needs "immediate" know-how in software as the very real possibility of conducting business with foreign suppliers becomes more of a reality, although it also stresses the strength of its own domestic component sector.
The country has been starved of overseas supplier business since the imposition of sanctions by the West, but the recent tentative deal inked in Vienna between the P5+1 negotiating group, which could see Tehran agree to dismantle any supposed nuclear weapons capability in exchange for an open door with the West, could see a stampede of component makers to the Persian Gulf.
Some suppliers have already laid their calling cards at Iran's door, notably Scandinavia in the guise of component association, FKG and its counterparts in France, FIEV, which have both led delegations to Tehran in recent times.
The scale of the opportunity is clear in Iran – a country whose potential – at the higher end of estimates – could see a 3m vehicle market as demand among its young and educated population for automobiles finally sees the light of day and as Western suppliers eye lucrative opportunties.
Fellow-Iranian producer, Saipa currently partners with Kia, Citroen and Brilliance, but has been obliged to turn to Russian and Chinese companies to supply some parts as the international community tightened the sanctions screw in light of its growing alarm surrounding what it believed to be Iran's nuclear ambitions.
But IKCO – despite welcoming the potential for foreign suppliers to enter Iran – is also keen to point to the skills of its home component sector which has been forced to produce for domestic OEMs in the teeth of the hostile Western economic blockade.
"When we are talking about suppliers, maybe from France or Sweden and any other country to start production here, we welcome them," IKCO export deputy CEO, Ali Elmi told just-auto from Iran.
"On our side, as far as local production [is] concerned, most of the parts and components are being produced here. It will help us to promote local production.
"I am talking quality whereas quantity, we have enough machinery and enough components but the point is [to] build know-how.
"Hardware, we have more than enough here. But software and know-how is what we need immediately."
President Hassan Rouhani, widely viewed in the West as a moderate Iranian Head of State, insisted the terms of the deal had brought the country together.
"Iran has never sought and will never seek to attack a country and our contemporary history confirms this reality," he said.
"Aggression, confiscation of territories and interference in the internal affairs of others are not the agenda of Islamic Iran."