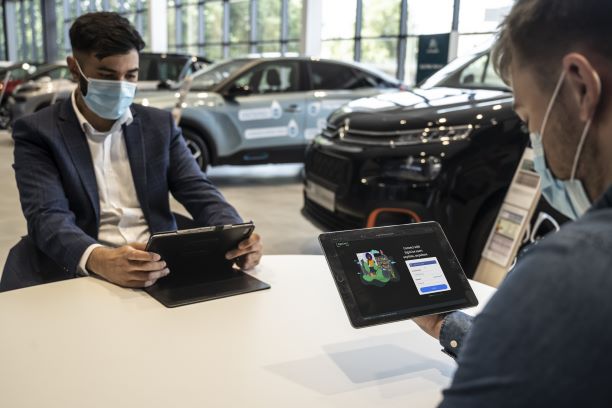 Stellantis' Citroen unit in the UK is claiming to be first to offer customers of retail and service dealers the opportunity to communicate using British Sign Language (BSL).
The automaker, noting there are 11m deaf and hard of hearing people in the UK,  is working with SignLive to operate a video relay service at 190 sites.
SignLive allows deaf and hard of hearing users to communicate using BSL through a video feed linked to a live interpreter.
Citroen has also pledged to enhance accessibility for the deaf community, including BSL representation across its UK advertising, as part of the brand's 'The French Car that Speaks your Language' initiative.
Eurig Druce, managing director of Citroen UK, said: "The nationwide adoption of SignLive across UK retailers will transform the car buying process for thousands of motorists. BSL is used by 150,000 people in the UK."
The SignLive service can be accessed using a web browser or a dedicated app for Video Relay Service (VRS) or Video Remote Interpreting (VRI).
Through VRS, users can press the call button on the app to connect with an interpreter who appears on screen to help relay conversations between the customer and dealer staff.
VRI works on tablets inside retailer premises which staff can use to call an interpreter who can then communicate with the customer, or leave them a BSL voicemail.
Citroen claims a 'typical' wait of 5-20 seconds to be connected to an interpreter.
Joel Kellhofer, CEO of SignLive, said: "The process of purchasing a car has, up until now, been inaccessible for the deaf community, with retail experiences on the whole a regular challenge for deaf and hard of hearing people."