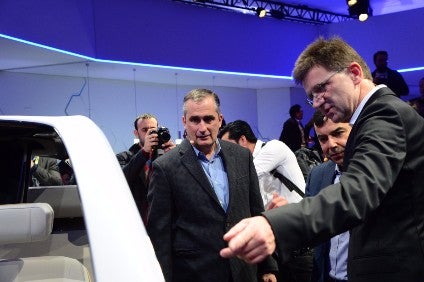 Mobileye has secured approval from German and Austrian Federal Cartel Offices for its US$15bn intended takeover by Intel.
Completion of the tender offer remains subject to additional conditions, including the receipt of regulatory approval from the Korean Fair Trade Authority and at least 95% of Mobileye's outstanding shares.
The tender offer will continue to be extended until all conditions are satisfied or waived, or until the tender offer is terminated, in either case pursuant to the terms of the purchase agreement.
Such a significant acquisition figure reflects the intense interest in Mobileye's areas of expertise, which include developing computer vision and machine learning, data analysis, localisation, mapping for driver assistance systems and autonomous driving.
"The combination is expected to accelerate innovation for the automotive industry and position Intel as a leading technology provider in the fast-growing market for highly and fully autonomous vehicles," said a Mobileye statement.
"Intel estimates the vehicle systems, data and services market opportunity to be up to US$70bn by 2030. The transaction extends Intel's strategy to invest in data-intensive market opportunities that build on the company's strengths in computing and connectivity from the cloud, through the network, to the device."
The new organisation will support both companies' existing production programmes and develop relationships with automotive OEMs, Tier-1 suppliers and semiconductor partners to develop advanced driving assist, highly autonomous and fully autonomous driving programmes.
Further details from Mobileye are expected later.