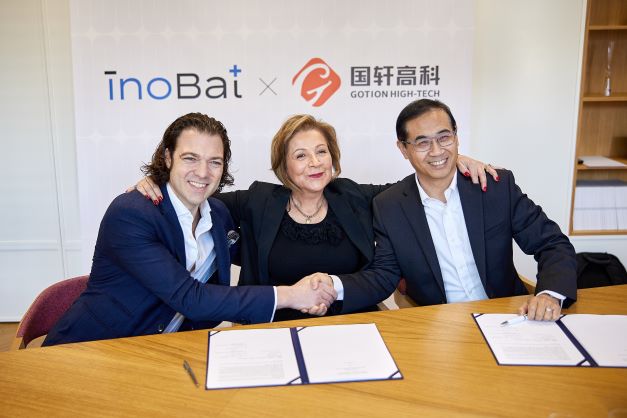 InoBat and Hefei Gotion High-Tech Power Energy, a manufacturer of batteries and energy storage products in China, have signed a memorandum of understanding to "explore joint venture opportunities in revolutionising EV battery and energy storage technologies".
They'll consider working together on co-development of a JV gigafactory with cell and pack production capacity of 40GWh to support EV applications, with the CEE region being one of the regions under consideration; technical cooperation based on both sides' respective advantages of LFP and NMC batteries; co-develop the potential for ESS battery production at existing InoBat premises in Slovakia allowing fast access to the European market; technology and commercial partnership in facility operations and investigation of recycling concepts for production scrap and end of life batteries.
InoBat would benefit from Gotion expertise in electric storage solutions (ESS) while Gotion would gain InoBat's existing manufacturing sites and "expansive market connections in Europe". Both companies would maintain their independent business and chemistry but, by working together in mutually beneficial areas, both intend to devise "new and exciting technologies to accelerate the global charge towards a green energy future".
InoBat CEO Marian Bocek said: "It is exciting to have the opportunity to leverage both of our complementary capabilities, as well as having the objective to work together on areas we have yet to explore."
Steven Cai, Gotion CTO and president of the firm's General Research Institute of Engineering, added: "Gotion High-Tech intends to carry out a comprehensive cooperation with InoBat in battery technology innovation [and] production of EV batteries in Eastern Europe. Battery recycling would also be considered.
Gotion High-Tech plans to have 100GWh of battery production capacity outside China by 2025.