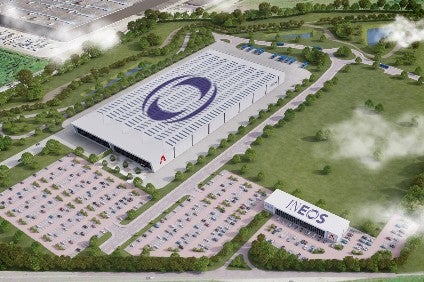 Ineos has now produced production prototypes at the former Smart plant in Hambach, saying the development signals "the final stage in the company's transition from 'project' to automotive manufacturer".
Since acquiring Hambach in January 2021, Ineos has invested over EUR50m in addition to the EUR470m invested in 2019 by Daimler's Mercedes-Benz in a completely new production line. The line now dedicated to the Grenadier SUV includes a new, fully automated bodyshop, a new semi-automated paintshop and an upgraded general assembly facility. Hambach also benefits from a new high tech, quality assessment centre.
Having taken just 12 months to reconfigure the new line for the Grenadier, Ineos is nearing the end of a first production try-out (PTO1) phase. Building 130 PTO1 units is crucial for defining the assembly process and also provides the engineering team with production representative vehicles for final rounds of testing and certification.
The PTO2 phase starts in March to validate the assembly process and build quality before production of launch series vehicles proves out the supply chain, logistics, and build rate.
In parallel, preparations in all commercial parts of the business continue at pace to ensure the new automaker is ready for customers. Over 100 sales and service dealers around the world have been nominated and contracts signed with parts distribution and retail finance partners.
"Some 15,000 customers worldwide have reserved their Grenadier," said CEO Dirk Heilmann. "We want to deliver a vehicle that's ready, and we won't cut corners. With the benefit of the highly skilled and experienced team at Hambach, as well as the expertise in safety and quality that we have employed, we are on target to begin series production in July."
Full pricing and specifications will be announced in April 2022.