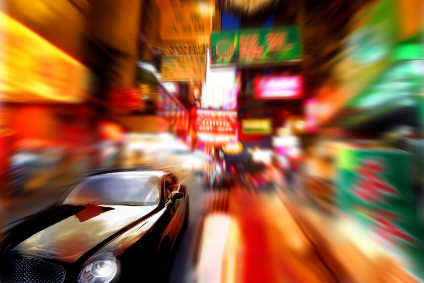 China's new vehicle market surged by almost 30% to 2,420,000 units in July 2022 from 1,864,000 units in the same month of last year, according to passenger car and commercial vehicle wholesale data released by the China Association of Automobile Manufacturers (CAAM).
Vehicle sales continued to rebound from the strict lockdowns imposed on major cities across the country in the first half of the year under the government's zero-Covid policy, which also disrupted global automotive supply chains. The country's GDP growth slowed to 0.4% year-on-year in the second quarter, down from 4.8% growth in the first quarter, due mainly to the lockdowns.
The government cut the vehicle purchase tax by 50% in June, to 5% from 10%, until the end of the year on fuel-efficient passenger vehicles costing up to CNY300,000 (US$45,000) and with engines no larger than 2.0L. This is expected to provide a significant lift to the market in the second half of the year, along with other economic stimulus measures introduced by the central government in recent months.
Total vehicle sales in the first seven months of 2022 were down by almost 2% at 14,477,000 units from 14,756,000 units a year earlier, with volumes plunging by almost 24% in the three months to the end of May due to the Covid lockdowns. Passenger vehicle sales increased by over 8% to 12,529,000 units in the seven-month period, driven mainly by surging new energy vehicle (NEV) sales, while commercial vehicle sales plunged by over 39% to 1,948,000 units.
Sales of NEVs, comprising mainly electric and hybrid vehicles, surged by 117% to 593,000 units in July and by 115% to 3,194,000 units year-to-date – including 2,518,000 battery-powered electric vehicles.
Manufacturer performances
The country's largest vehicle manufacturing group, Shanghai-based SAIC Motor, saw its global sales surge by 44% year-on-year to 506,760 units in July, pushing the year-to-date tally up by over 3% to 2,741,051 from 2,649,831 units. Overseas sales rebounded by 91% to 98,025 vehicles last month and by 55% to 479,011 units in the first seven of the of the year.
SAIC-Volkswagen's seven-month sales increased by almost 17% to 704,295 units, while SAIC-GM's sales were still down by over 7% at 621,774 units – reflecting its struggle with the global semiconductor shortage. SAIC-GM-Wuling's deliveries were just slightly lower at 767,091 units year-to-date, while SAIC Motor's own passenger vehicle sales rose by 29% to 451,971 units and the group's wholly-owned SAIC-Maxus subsidiary reported a 12% drop to 109,141 units.
GAC Group sales rose by over 13% to 1.37 million units year-to-date, with GAC Toyota sales up by 19% at 584,200 units while GAC Honda's sales were flat at 432,883 units.
BYD's global NEV sales jumped by 224% to 162,216 units in July, including 4,024 exports. Its year-to-date sales surged 300% to 800,371 units, including a 242% rise in electric vehicle sales to 404,511 units and a 384% jump in plug-in hybrid sales to 395,860 units. In March the company switched its entire product line to NEVs.
Tesla's Chinese unit reported a 14% fall in global sales to 28,217 units in July, with the Shanghai plant closed for a significant part of the month for capacity upgrades. Its year-to-date sales were up by 66% at 322,000 units.