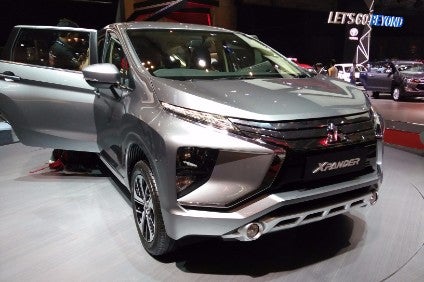 Indonesian new vehicle sales continued to rebound strongly in February 2022, by 65% to 81,228 units from 49,202 units a year earlier, according to member wholesale data compiled by industry association Gaikindo.
That followed a 59% jump in January, also against weak year earlier levels when significant social and business restrictions were in place to slow surging covid infections.
The vehicle market began to recover in the second quarter of last year after plunging by 48% in 2020, with sales rebounding by 67% to 887,202 units for 2021.
Local manufacturers launched a large number of new passenger vehicle models last year while the government suspended the luxury tax on vehicles with engines up to 1,500cc and offered tax discounts on vehicles with engines up to 2.5-litres. The tax cuts, which were due to expire at the end of last year, have been extended until the end of March.
In the first two months of 2022, sales rose 62% to 165,290 units from 102,111 units a year earlier, with passenger vehicle sales surging 72% to 122,713 while commercial vehicle volume was up 38% to 42,577 units.
Toyota reported a 53% sales rise to 47,751 in the first two months of the year, driven by new models such as the Raize small crossover vehicle, the new Rush compact SUV and the all-new Avanza. This was an underperformance compared with the overall market and reflects tight stocks of semiconductors globally.
Daihatsu faired much better with sales growing of over 81% to 33,355 units, lifted by the Rocky small crossover vehicle, new Terios compact SUV and the new all-new Xenia, while Honda sales increased by 59% to 22,291 units helped by the launch the new BR-V and Mobilio compact MPVs last year.
Mitsubishi made the strongest gains among the country's main automakers, with sales surging by over 90% to 22,153 units, lifted by upgrades to the Xpander and Xpander Cross models, and Suzuki sales increased 25% to 13,767 units.