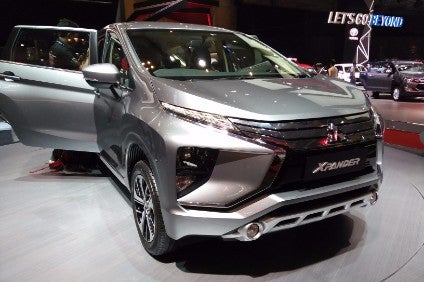 New vehicle sales in Indonesia continued to grow strongly in March 2022, by 16% to 98,536 units from 84,910 units a year earlier, according to member wholesale data compiled by industry association Gaikindo.
The market continued to benefit from strong demand for the significant number of new models released over the last year as well as from the suspension, until 31 March, of the luxury tax on vehicles with engines up to 1,500cc and tax discounts on vehicles with engines between 1,500cc and 2,500cc.
First quarter sales increased 41% to 263,822 units, from 187,021 units a year earlier, with passenger vehicle sales surging 46% to 197,762 unit while commercial vehicle sales were up 28% at 66,060 units.
Toyota reported a 41% sales rise to 81,095 in the first three months of the year, driven by the new Avanza compact MPV, the Raize small crossover vehicle and the new Rush compact SUV.
Daihatsu sales rose 44% to 50,820 units, lifted by the Rocky small crossover vehicle, the new Terios compact SUV and the new Xenia, while Honda sales increased 39% to 35,266 units, helped by the recent launch of the new BR-V and Mobilio compact MPVs.
Mitsubishi made the strongest gains among the country's mainstream automakers with sales surging 55% to 33,654 units thanks to strong demand for the upgraded Xpander and Xpander Cross models while Suzuki sales increased 14% to 22,371 units.