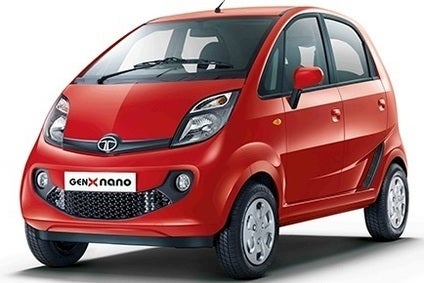 Tata Motors is having another attempt at reviving its Nano small car, by giving it a new name, a facelift, the option of an automatic gearbox and a hatchback boot.
After some delay, the little car went into production in March 2009, with sales disappointing its maker ever since. The main problem has ironically been the stigma of the Nano's low price: buyers simply did not want to be associated with a car that was promoted as basic four-wheeled transport.
Mechanically, the GenX has the same 38PS/51Nm 624cc two-cylinder petrol engine as the Nano but the ECU has been changed in the interests of even better economy. The manual transmission still has only four ratios but a new automated manual option ('Easy Shift') brings a five-speed gearbox to the car for the first time. Another change is a hatchback which can be opened – the original car's boot had to be accessed via the rear doors.
Tata Motors has not announced sales ambitions for the new model but it will certainly be hoping for a better performance than the Nano managed in the financial year which ended on 31 March. Indian market registrations during fiscal 2014-15 were just 16,901 units, and that was a 20% decline over the previous year. The Sanand plant which builds the Nano has an annual capacity of 250,000 vehicles.
The GenX is a long way from the Nano's infamous 100,000 rupees base price back in 2009. The new model is listed at Rs 1.99 – 2.89 lakh (ex-showroom, Delhi).