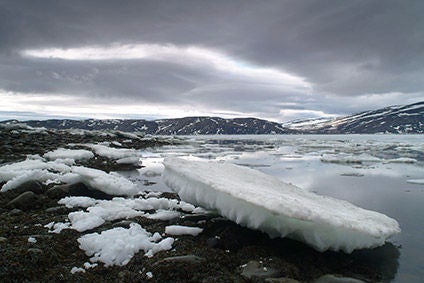 IG Metall says up to 150,000 automotive jobs could be lost in Germany should ever-tougher environmental restrictions lead to greater adoption of electric vehicles.
Reports circulating last year put the number potentially facing unemployment with the new technology at 75,000, but IG Metall is now forecasting up to 150,000 could be made redundant, with only 40,000 new posts resulting from EV manufacture.
To add to that gloomy estimate, IG Metall is also forecasting stormy weather ahead for Germany as it battles a slowing domestic economy, trade conflicts and the effects of the UK's imminent withdrawal from the European Union.
"The challenge faced by the automotive industry is enormous: in the next few years, the new European climate targets could eliminate more than 150,000 jobs and create up to 40,000 new jobs if all components of electromobility were manufactured in Germany," said IG Metall chairman, Joerg Hofmann through a basic translation service.
"This must be a wake-up call for politicians and companies."
The labour body adds it is committed to mobility and energy transition, but cautions against pitting climate protection and employment against each other.
"We need investments in new value creation, in new jobs through climate-friendly products and in the necessary infrastructure," noted Hofmann.
Ever-tightening rules surrounding vehicle emissions have seriously vexed OEMs and suppliers, with the European Automobile Manufacturers' Association (ACEA) expressing 'serious concern' last month concerning what it maintains is the the 'highly challenging' final deal on the EU CO2 regulation for cars and vans, setting target reductions out to 2030.
The trade association is concerned about the competitive implications for Europe's auto industry if it is faced with CO2 emissions regulations which are much stricter than elsewhere in the world.
A deal has been struck by EU member states and the European Parliament that sets a 37.5% average reduction – versus today's average – for cars by 2030 (vans at 31% reduction).
ACEA warned the extremely ambitious CO2 targets will have a 'seismic impact' on jobs across the entire automotive value chain which employs 13.3m Europeans. In order to mitigate the negative impact of these structural changes, it said policy makers need to act swiftly by presenting concrete plans to manage the employment and skills transition in a proper, socially acceptable way.
At the recent Consumer Electronics Show in Las Vegas, ZF CEO, Wolf-Henning Scheider told just-auto the new targets were "very tough," but it nonetheless intended to have significant input into developing technology to address them.
"It is very tough," said Scheider. "It can also mean a slowdown of the market overall because mainly the only solution that can meet these emissions requirements are more expensive than today's solutions.
"Obviously we want to play a significant role to provide these [new] solutions. We invest heavily into electromobility and hybrids – we see hybrids as a perfect solution."