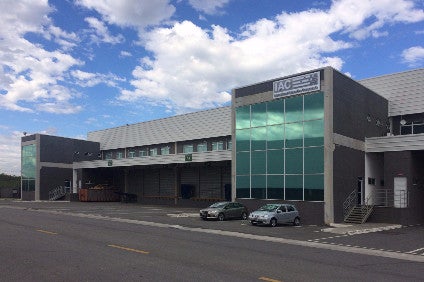 Global automotive interior components supplier International Automotive Components (IAC) has opened its first South American plant in Itatiaia, Brazil, supplying cockpits to Jaguar Land Rover's new car assembly factory.
IAC's 4,500 square metre (48,437 square feet) facility was officially opened on Wednesday (15 June) and will employ 40 to 50 people when production reaches full capacity. It assembles and delivers cockpits to the automaker's plant, also in Itatiaia, for installation in Discovery Sport and Range Rover Evoque SUVs.
IAC Itatiaia is also an assembly operation – it builds cockpits using parts provided by five of the company's United Kingdom facilities in Halewood (near JLR's main Evoque/Discovery Sport plant), Elmdon, Sunderland, Scunthorpe and Coleshill.
The greenfield plant currently employs 17 workers and uses the IAC Production System (IPS) for lean operations. It was located in Itatiaia to enable it to be expanded as the JLR unit's output grows. Brazilian auto industry rules mandate increases in local content according to an agreed timescale.
"As we strive to meet our OEM customers' worldwide demands, the development of our first South American plant is a testament to IAC's global capabilities," said chief operating officer Brian Pour. "In just six short months, we were able to set up our facility, get it operational and start supporting vehicle production. Our presence in Brazil allows us to be a reliable strategic partner to Jaguar Land Rover's global expansion and successfully support the lean operations of this important customer."
IAC's 2015 sales were US$5.9bn. It operates 85 factories in 20 countries and employs 32,000.