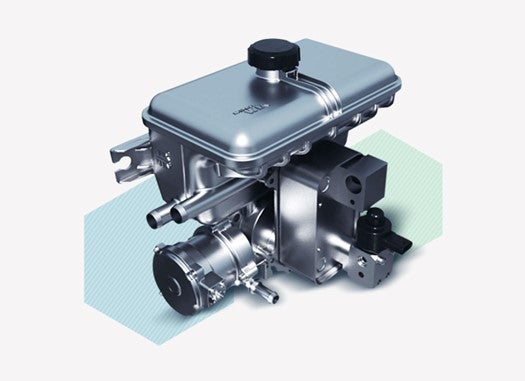 Hyundai WIA Corporation, a key automotive components company within the Hyundai Motor Group, said it had started mass production of a newly developed coolant hub module, marking the company's entry into the electric vehicle (EV) thermal management systems segment.
The coolant hub module is a single device that manages the temperature of key EV systems including the battery pack, drive systems, including motors and inverters, and other components.
The module integrates the cooling functions for several EV powertrain systems, including shared electric water pumps, valves and coolant reservoir, to significantly improve efficiency.
Production of the module, the first of its kind to be made in the country, was launched at Hyundai Wia's Changwon Plant 1 in Gyeongnam, which has a capacity of 210,000 units per year.  The modules will initially be supplied to Hyundai and Kia for fitment in their Kona Electric and EV9 EV models respectively.

The company, which is a key manufacturer of powertrain and chassis systems for Hyundai and Kia, said that by 2025 it aims to develop an integrated thermal management system for EVs which integrates drive motors, battery packs and even cabin air conditioning systems.
The company aims to complete construction next month of a new thermal management testing facility in Uiwang City, in South Korea's Gyeonggi Province, which it says will help it become a key player in the future mobility market.