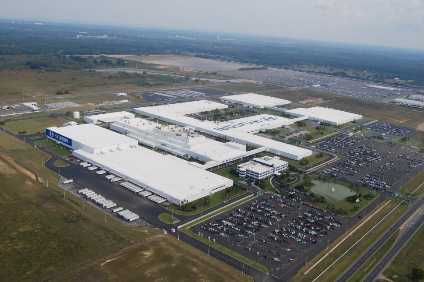 Hyundai Motor said it would suspend production gradually at all seven of its assembly plants in South Korea this week due to a shortage of components from Chinese suppliers, according to local reports citing a company statement.
The South Korean automaker said it hoped its suppliers in China would resume operations on 10 February which would limit its production losses.
But the company warned of further heavy losses if it was forced to suspend production for a longer period with this week's five day stoppage expected to have cost the company about 30,000 vehicles – worth up to KRW700bn (US$588m) – in lost output.
The Chinese government has asked local manufacturers not to resume operations until 10 February, effectively extending the lunar new year holiday by one week, to help limit the spread of the coronavirus.
Hyundai has seven assembly factories in South Korea; five in Ulsan and one in Jeonju and Asan, plus 10 overseas manufacturing or assembly plants; four in China plus others in the US, India, Brazil, Czech Republic, Russia and Turkey. Combined annual production capacity is 5.5m vehicles.
The Hyundai update followed a statement on Tuesday by affiliate Kia Motors saying it was slowing output at two of its three domestic plants – in Hwaseong and in Gwangju – due also to supply shortages.
Kia, owned 34% by Hyundai Motor, has eight vehicle manufacturing or assembly plants in South Korea and seven overseas, including three in China and others in the US, Slovakia, Mexico and India, with a combined annual production capacity of 3.8m units.
Both automakers are taking measures to minimise future supply disruptions, including requiring local suppliers to maintain facilities in South Korea and adjust output when required.
An unnamed Hyundai official told reporters "in the case of a prolonged shortage of parts from China, we will ask our local parts makers to fully operate their domestic plants".
Germany's Leoni is a key Hyundai wiring supplier in China and also produces harnesses in South Korea through its local subsidiary Leoni Wiring Systems Korea.
The company has suspended operations at its factories in China until 10 February in line with Chinese government policy.
Hyundai also said it would increase component sourcing in other regions, including south east Asia, to ensure continuity of supply in the future.