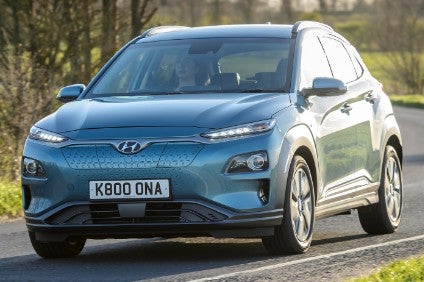 Hyundai Motor said it had ended production of the battery-powered Kona compact SUV for domestic sale as it phases out the slow-selling model in its home market, according to local reports citing company officials.
Hyundai is currently in the midst of a hugely expensive worldwide recall of about 76,000 Kona EVs following a series of battery fires from which the company is keen to quickly move on.
The battery supplier, LG Energy Solution, has agreed to pay 70% of the estimated KRW1trn (US$886m) cost of the recall with Hyundai paying the remainder.
The automaker is keen to put the image-damaging Kona EV recall behind it as soon as possible, starting in its domestic market as the company's EV focus shifts to models built on its dedicated Electric-Global Modular Platform (E-GMP), starting with the Ioniq 5.
The unnamed official said Hyundai would only sell current stock of the Kona EVs in South Korea while continuing to export the model.
He was quoted saying: "Production of Kona EVs for domestic sale has been halted since March in consideration of domestic demand and to realign the assembly line for new EVs. We will continue to export Kona EVs to overseas markets".
Sales of Kona EVs in South Korea dropped over 40% to 8,066 units in 2020 with demand weakening significantly since reports of battery fires first emerged in the third quarter of that year. Sales in the first quarter of 2021 plunged by a further 40% to 984 units.
Exports jumped 43% to 48,663 units in 2020 but were down 18% at 7,428 units in the first quarter of 2021.