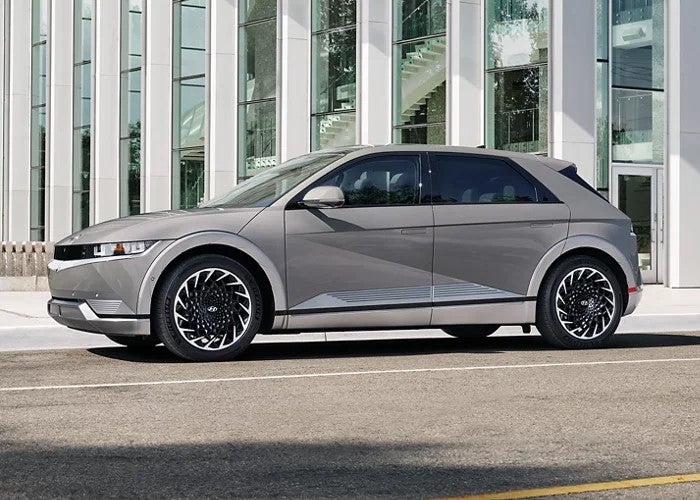 Hyundai Motor Company and Saudi Arabia are expected to sign a deal next month to build an electric vehicle (EV) plant in the kingdom targeting growing demand for zero emission vehicles in the Middle East.
The automaker signed a memorandum of understanding (MoU) with the Saudi government at the end of last year in which it agreed to "advance automotive production in the kingdom".
A formal agreement was expected to be signed in October during a scheduled visit by Hyundai Motor Group chairman Chung Euisun when the company is also expected to commit to building an assembly plant.
EVs will be assembled from completely knocked down (CKD) kits shipped from South Korea.
According to local reports, Hyundai is the second-largest auto brand in Saudi Arabia with 47,000 sales in the first half of 2023 behind only Toyota which sold 113,000.
Other automakers are also looking to assemble in Saudi Arabia to also supply the Middle East as the government diversifies the economy away from fossil fuel exports.
Saudi crown prince and prime minister Mohammed bin Salman has previously said he was targeting one third of all vehicles used in capital city Riyadh to be electric by 2030.
Last year, KG Mobility signed an agreement to supply 170,000 CKD SUVs to a Saudi distributor over eight years with deliveries scheduled to begin this year.
US EV maker Lucid Motors, in which the Saudi Public Investment Fund (PIF) has a 60% stake, earlier this year said it planned to complete construction of an EV plant by 2024 with annual capacity for 150,000 units.