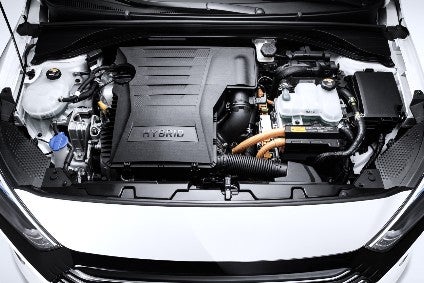 Hyundai Motor said it had set a target for up to half of its US sales to be environment-friendly models, including zero and low-emission vehicles, by 2030, according to reports in South Korea.
President of Hyundai Motor America, Jose Munoz, told South Korean media on the sidelines of last week's Consumer Electronics Show in Las Vegas his company had raised its target for eco-friendly vehicles in the US to between 40% and 50% of overall sales by the end of the decade, helped by the group's "well-diversified portfolio and product competitiveness".
This included EVs, plug-in hybrids and petrol-hybrid models which currently account for 10% of its US sales.
Hyundai made strong gains in the US in 2021, after it strengthened its SUV range, with sales surging by 19% to 738,081 units. Around 65% of those were SUVs.
Munoz also pointed to the addition of new electrified models and the company's improved image due to the launch of premium brand Genesis as key factors helping lift 2021 sales.
Munoz said the company was preparing to launch the Ioniq brand of purpose-designed EVs in the US this year, with local EV production set to follow at both the Hyundai Alabama plant and Kia factory in Georgia.
Hyundai Motor Group, which includes Hyundai Motor and Kia Corporation, last year said it planned to invest KRW8trn (US$7.4bn) in the US alone by 2025, to add new models. This also included the investments in both Boston Dynamics and urban air mobility (UAM).