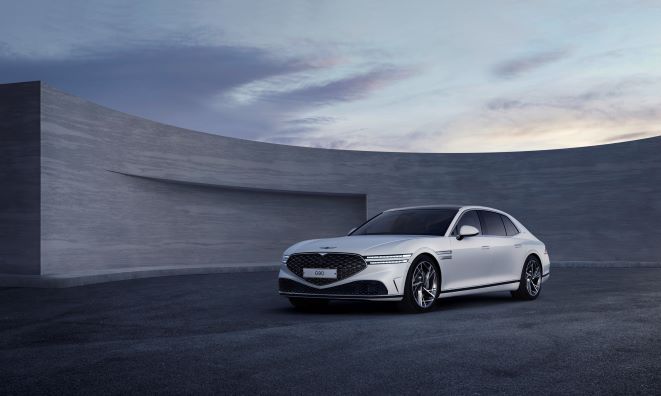 Hyundai Motor luxury brand Genesis is targeting a 10% increase in global sales in 2022 helped by the launch of new models, the company said this week.
Hyundai Motor president and CEO Chang Jae-hoon said at the launch of the redesigned G90 the automaker was targeting 220,000 sales worldwide for the Genesis division this year, up from 200,000 in 2021.
Chang noted, thanks to "an improved product line-up, including more SUV models, Genesis has already broken into the top 10 luxury brands, beating Honda Motor's Acura and Nissan Motor's Infiniti brands".
Domestic sales of that new G90 flagship sedan began this week in South Korea, ahead of the global rollout this year to key markets including North America, Europe and China. The company aims to sell 20,000 G90s this year.
Last week, Hyundai Motor Company said it aimed to increase its global sales, including the Hyundai, Genesis and Ioniq brands, by over 11% to 4,323,000 vehicles in 2022, driven by a 13.5% rise in overseas sales to 3,591,000 units while domestic sales were expected to be just slightly higher at 732,000 units.