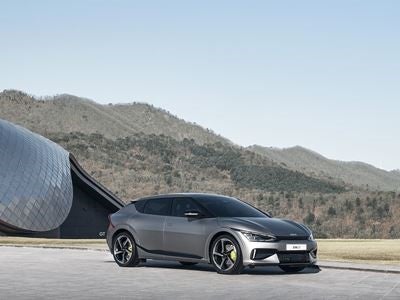 Hyundai Motor Group's global sales increased by 2.7% to 6,848,198 units in 2022, according to preliminary data released by the South Korean automaker. This was far short of its original target of 7.47 million sales projected at the beginning of last year, with output affected by ongoing supply chain disruptions and its withdrawal from the Russian market.
The group, comprising the Hyundai, Kia, Genesis and Ioniq brands, is estimated to have been the world's third largest vehicle manufacturing group last year, behind Volkswagen group and Toyota Motor. The 2022 total includes 1,229,952 domestic sales and 5,618,246 units sold in overseas markets. The group enjoyed strong growth in most other regions, including Europe, North and South America and India.
Hyundai and Genesis global sales increased by 1.4% to 3,944,579 units, while Kia's sales were up by 4.6% at 2,903,619 units, lifted by strong demand for SUVs such as the Sportage and Sorrento.
The group disclosed that it has set a target of increasing its global sales by almost 10% to 7.52 million vehicles in 2023, representing a significant outperformance compared with single-digit growth expected for the overall global vehicle market. The Korea Automobile Manufacturer Association is forecasting global vehicle sales to rise by 4.8% to 88.3 million units this year.
Hyundai Motor expects to sell some 4,321,000 vehicles in 2023 while Kia Corporation expects to sell 3,200,000 units. Growth is expected to be driven by the group's continued aggressive push into the electric vehicle (EV) segment, with popular models such as the Ioniq6 and the Kia EV6.