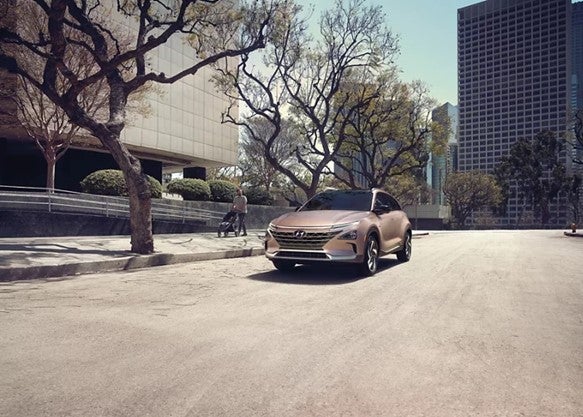 Hyundai Motor Group has started full-scale commercial production of hydrogen fuel cell systems at a newly-built plant in China's Guangzhou province, according to reports in South Korea citing the country's Ministry of Trade, Industry and Energy.
This is the South Korean automaker's first overseas fuel cell system plant and represents a key step in the implementation of the company's global hydrogen strategy. The plant produces main 100-kW fuel cell systems per year, which are fitted to the Hyundai Nexo hydrogen fuel cell electric passenger car and will also be available to local Chinese vehicle manufacturers and for possible use as stationary power generation systems.
Hyundai has a production capacity of 6,500 Nexo hydrogen fuel cell models per year in China. In South Korea, the company produced around 2,400 Nexos in the first four months of 2023, which were mainly sold in the local market. The company has also stepped up its expansion into hydrogen fuel cell heavy trucks.

The Ministry said in a statement "we expect these endeavours will contribute to both the expansion of China's hydrogen industry and the acceleration of the global hydrogen economy".