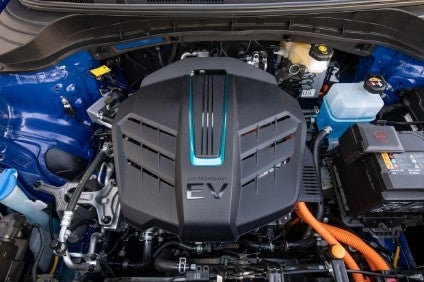 Hyundai Motor Group (HMG) said it now expected its global sales of electric vehicles (EVs) to reach 1.7m units by 2026, up from just over 1m previously.
Hyundai Motor CEO Chang Jae-hoon said in an interview with Automotive News the South Korean group, comprising the Hyundai, Kia and Genesis brands, was accelerating its transition to zero emission vehicles with plans to double its EV line-up to "at least" 13 models by 2026.
Chang said his company was accelerating its new product development schedules so it could have more EVs available by 2025-2026.
By 2030, he expected EVs to account for around 50% of HMG global sales.
Chang said HMG had stepped up its vehicle electrification plans in response to recent announcements by governments worldwide they were bringing forward their carbon-neutrality targets.
He said Europe was expected to be 100% carbon neutral by 2035, followed by major markets like the US.
Chang acknowledged "these are very ambitious targets. Next year, we expect to sell about 220,000 EVs around the world under the Hyundai and Genesis brands which represents a 56% increase over what we expect to sell this year".