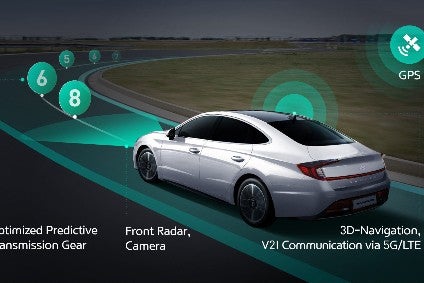 Hyundai Motor Group opened a new digital R&D facility in Shanghai as it looks to strengthen its capacity to develop smart technology vehicles designed to appeal more to Chinese customers.
The South Korean carmaker said the new facility, its first to be built overseas, was expected to help increase collaboration with local Chinese technology companies, particularly Baidu.
President of Hyundai China operations, Lee Kwang-guk, said the facility would help "deepen" local research and development as the automaker steps up its "transformation towards digitalisation" in the country.
Earlier, Hyundai showed its Apollo valet parking system, which uses Level 4 autonomous driving technology, and its smart cabins – both developed in collaboration with Baidu.
HMG hopes the new R&D facility will help improve its market performance in China after sales were dramatically affected by an orchestrated boycott of South Korean brands following a diplomatic spat between the two countries some five years ago.
Hyundai said it planned to launch new electric vehicle (EV) models in China every year from 2022, to tap into rapidly growing local demand. It plans to have 21 new energy vehicle models available in China by 2030, including EVs, hybrids and fuel cell vehicles.