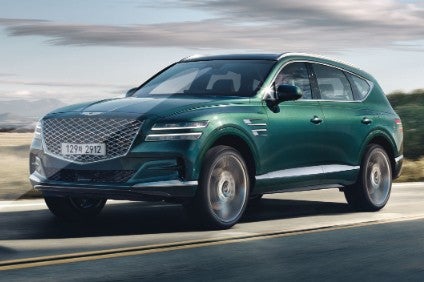 Hyundai Motor has announced a first quarter 2020 year on year revenue rise of 5.6% to KRW25,319bn, though the comparison with Q4 2019, down 9%, was less flattering. Unit sales and profits plunged, however.
Operating income was up 4.7% YoY to KRW864bn but down QoQ by almost 26%.
Net income was down 42.1% YoY to KRW553bn and down 28.4% QoQ.
Global vehicle volume fell 23.9% to 1.71m units.
China volume plunged 51.7% to 63,000 units while domestic sales in South Korea were off 13.5% to 159,000, Europe was down 16.3% to 119,000 but North America rose 17.2% to 233,000.
Hyundai attributed the revenue rise to a stronger product mix with higher sales of SUVs and Genesis luxury models. A weaker Korean won against the US dollar offset the decline in global sales volume.
An 11.6% decline in global wholesale volume due mainly to temporary production disruption at its Korean facilities and weak global demand caused by COVID-19.
Operating profit was boosted by a by one off gain of around KRW100bn from a transaction related to autonomous driving joint venture formed last quarter between Hyundai Motor Group and Aptiv. Operating income excluding that item declined from a year earlier.
Net profit fell due to worsening profits at affiliated companies as well as foreign currency-related expenses.
"The company expects to face weakening profitability in the second quarter as the impact of COVID-19 continues to hurt auto demand around the world amid a sluggish global economy. Increased volatility in international oil prices also might slow demand, further blurring business outlook," Hyundai said.