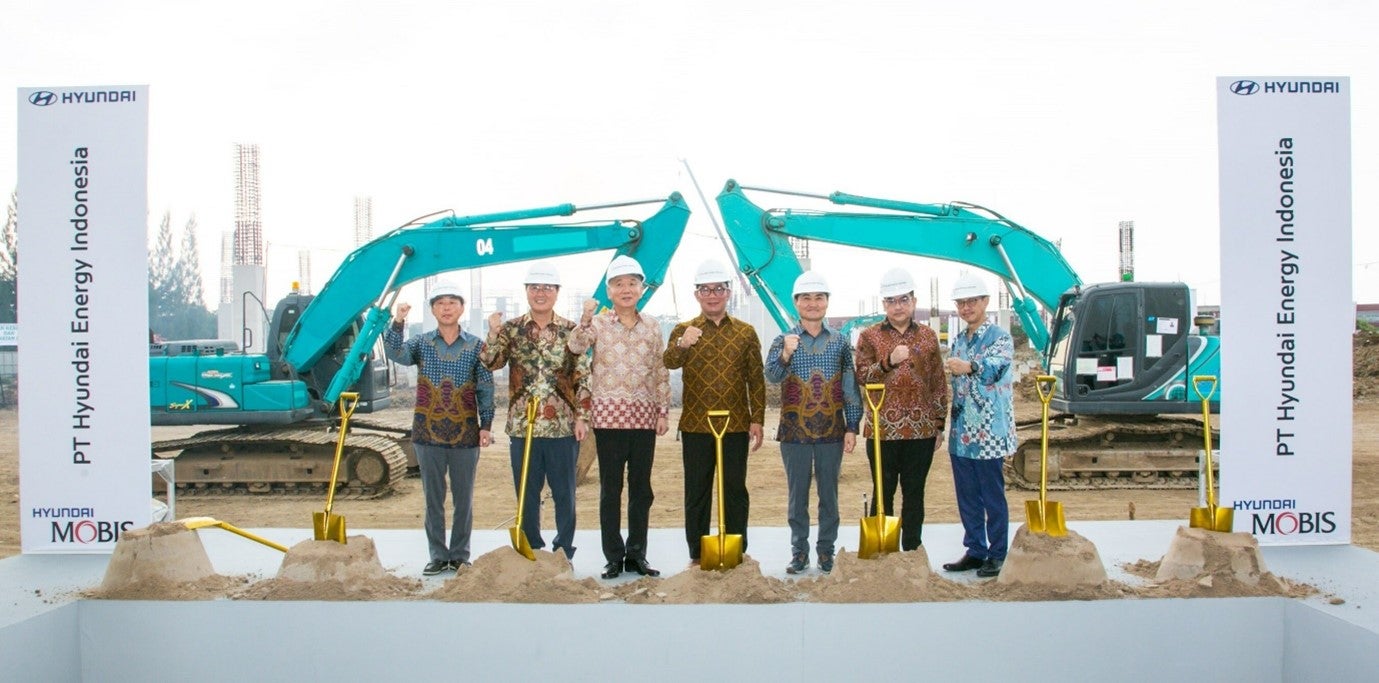 Hyundai Mobis has begun construction on a new EV battery plant in Indonesia. The factory will be in the Deltamas industrial complex, in Bekasi, West Java (Jawa Barat).
Completion is scheduled for the second half of 2024.
Demand for EVs in the ASEAN region is experiencing significant growth, with focus centred on Indonesia.
Hyundai Mobis says it intends to establish Indonesia as a "beachhead", capitalising on the country's emergence as a prominent player in the ASEAN market.
Investment for the project totals USD60m.
Battery cells from HLI Green Power, a joint battery cell venture between Hyundai Mobis, Hyundai Motor, Kia and LG Energy Solution, will be used.
These cells will be transformed into modules, incorporating essential components such as a controller and heat controller.
When finished, they will be supplied to global automakers as large battery system packs.
Initially, the battery systems will be supplied to flagship EV models scheduled for release in southeast Asia in 2024.
The Indonesian government is intensifying efforts to become a leading national player in the region's EV market and, according to Hyundai Mobis, "was reportedly highly supportive with administrative matters necessary for the construction of the plant."