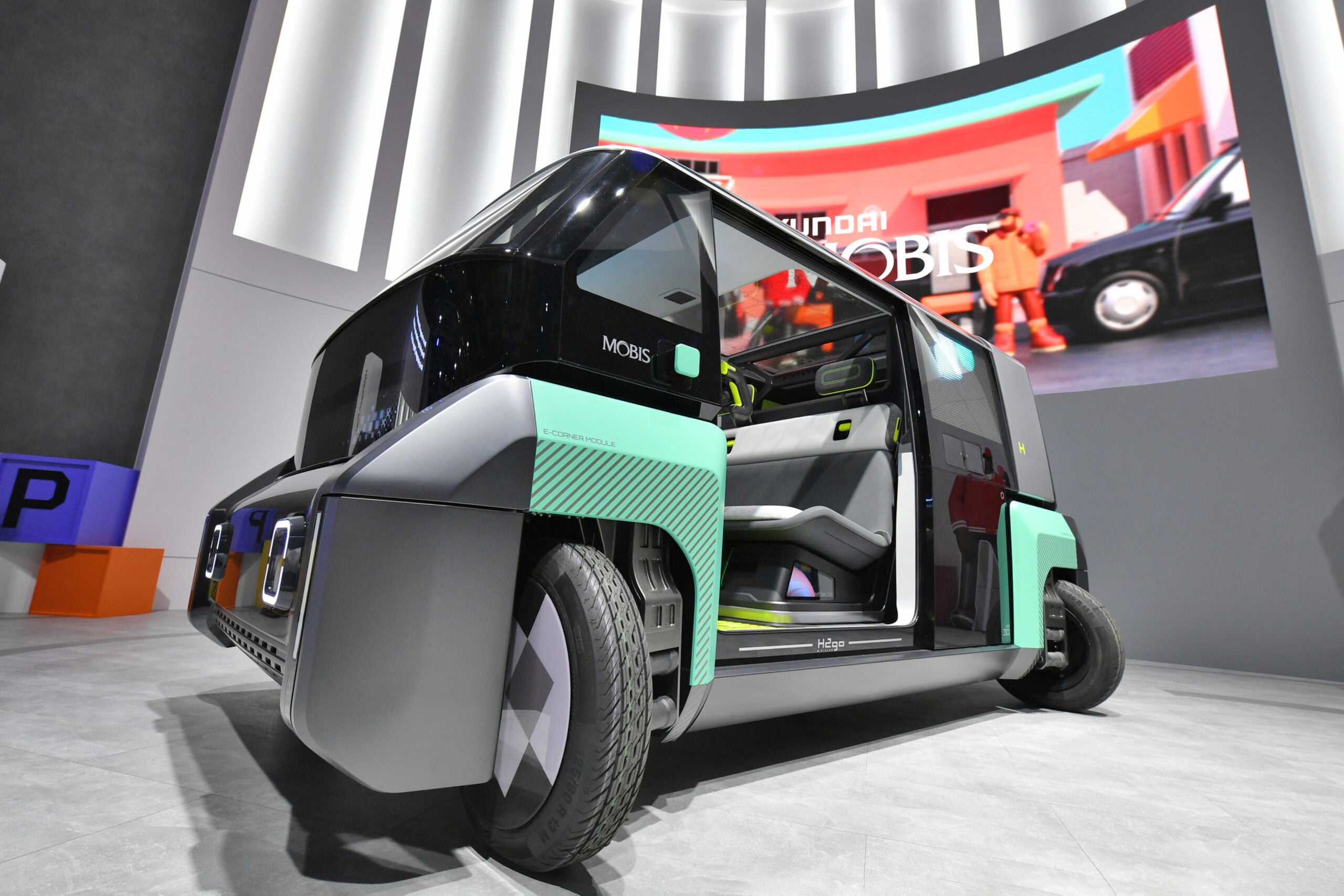 Hyundai Mobis said it had developed automobile wheel technology "regarded as the core technology for future urban mobility".
It allows 90-degree rotation parking and in-place rotation and is also seen essential for making PBVs (purpose built vehicles).
The e-corner module integrates steering, braking, suspension and driving systems into a wheel.
The concept was shown at the 2018 CES but the supplier has redefined the concept for practical auto use, has developed an ECU for control and has completed functional testing.
After reliability verification and a feasibility study on mass production, Hyundai Mobis will begin undertaking mass production orders from global car makers.
The biggest advantage of the e-corner module is that it does not require any mechanical connection between parts, which thereby allows a better use of space within the vehicle. It is easier to change the wheel base and allows much more flexibility in designing the direction of doors and vehicle size of the vehicle.
The system has evolved from traditional 30-degree rotation and allows 90-degree rotation of the wheel when needed and also enables crab (sideways) driving and zero-turn, rotation without moving forward or backward. It is also expected to increase the agility of a vehicle running through narrow city streets.
Hyundai Mobis plans to develop a skateboard module by 2023 with integrated control of four e-corner modules and then combine it with automatic driving control technology to ultimately provide a PVB platform in 2025.