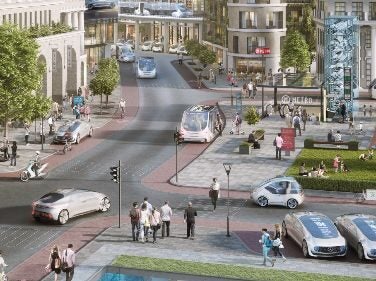 Hyundai Mobis said it had developed a 5G based communication module for vehicles that enables real time, large volume data processing to improve the performance of connected car systems including autonomous driving.
The supplier said the new module combines communication and memory functions, as well as a radio frequency circuits and GPS, using ultra high speed, ultra low latency and hyper connectivity technology.
The new module will be used for on board telematic systems which connect vehicles to external control centres to offer drivers road safety information and infotainment.
The system will also be used in various aspects of Advanced Driver Assistance Systems (ADAS), connecting radar, LiDAR and camera sensors.
Mobis expects around 52m vehicles worldwide to use 5G telematics modules by 2028 compared with just 2m last year. It plans to target this market with a new 5G module integrated with its in house vehicle to everything (V2X) technology.
It will also integrate new technology such as collision avoidance systems, automatic speed controls near schools and vehicle control during emergencies.